I've been a little stressed.
I almost lost my job, and during this period, I've been waking up with a sore and clenched jaw. No big deal. Humans grind their teeth when stressed. Many of us do it at night.
I had my first dentist appointment in 5 years today. He wants me to wear a nightguard. Here is what a nightguard looks like. The prospect of wearing it is akin to the shame of rubber bands on my braces in 7th grade.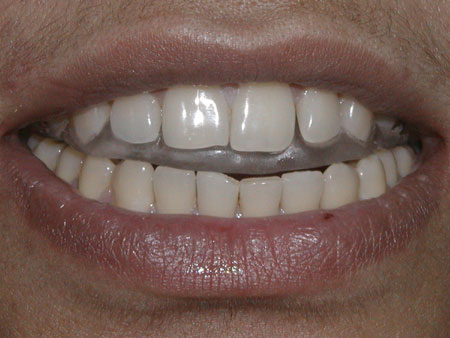 BOOOOOOO.
I feel like I have failed at handling stress effectively in my life. I should know how to handle this!
I studied releasing jaw tension in college.
...It ...was part of vocal training.
Four years of private college. And I can't release my freaking jaw to save my teeth.
Boo.